Walgreens Drug Take-Back Program and Rehab Centers in Arkansas Combat State Opioid Epidemic
Arkansas and other U.S. states are currently fighting an opioid epidemic causing thousands of overdose deaths nationwide. To help the state combat its opioid epidemic, Walgreens has placed drug take-back receptacles in seven of its locations throughout Arkansas. Rehab centers in Arkansas are also addressing the state's opioid crisis by helping addicts overcome opioid dependence and achieve sobriety.
If you are struggling with opioid addiction and live in Arkansas, we can discuss your options for local rehab centers that can successfully help you overcome opioid dependence. Call our confidential helpline at 501-232-0609 to speak with an experienced addiction counselor about available rehab and treatment options.
Taking Back Unused Prescription Drugs
Arkansas Governor Asa Hutchinson recently attended a news conference at a Little Rock Walgreens location to celebrate the company's Safe Medication Disposal Program. Since the program's launch, Walgreens has placed drug take-back receptacles at more than 500 stores in the U.S., including seven stores in Arkansas. The receptacles are designed to collect expired or unused prescription and over-the-counter drugs, which are then disposed of safely by the DEA.
At the news conference, Hutchinson thanked Walgreens for providing local communities with drug take-back receptacles, and pointed out that this new option is a safer alternative to leaving unused prescription drugs at home in medicine cabinets. Hutchinson says in many cases, unused drugs are being sold or abused by teens, which is driving heroin and opioid addiction.
The Walgreens Safe Medication Disposal Program has collected over six million pounds of drugs since its launch earlier this year. Marcel Naddof, the regional healthcare director for Walgreens, says 19 million Americans abused prescription drugs last year, with over half of those cases involving medications taken from a friend or family member. Naddof says all pharmacies should get involved with addressing the country's opioid epidemic.
Treating Opioid Addiction at Rehab
Arkansas residents who struggle with opioid addiction can safely and successfully overcome dependence at drug rehab centers that specialize in treating this addiction type. Many opioid rehab centers offer treatments that combine medication with counseling and therapy sessions that address underlying causes of addiction. These treatments, known as medication-assisted treatments, are effective at helping addicts stop using opioids while teaching them how to live fulfilling, successful lives without drug use.
Opioid addicts often achieve the best treatment outcomes at inpatient rehab centers that offer 24/7 access to medical support, which is highly important during detoxification and/or medication-assisted treatment. Addicts who stop using heroin or opioids abruptly often experience painful, severe withdrawal symptoms and cravings that cause them to relapse. But in a residential rehab environment, patients can detox safely with help from medical staff, or take prescribed medications that minimize opioid cravings and withdrawal symptoms.
Opioid addicts can also seek addiction treatment from methadone clinics, which offer medication-assisted treatments in outpatient settings. Patients can go about their daily lives and visit a methadone clinic once per day to receive their daily dose of the medication, which curbs opioid cravings and withdrawal symptoms. Recovering addicts can also attend ongoing individual or group therapy sessions that address addiction, relapse, and healthy living.
If you are struggling with opioid addiction, understand that you don't have to face this challenge on your own without help. Call our confidential helpline at 501-232-0609 for help with finding rehab centers in Arkansas that can successfully guide you toward sobriety and a happier, healthier life.
Featured Treatment Center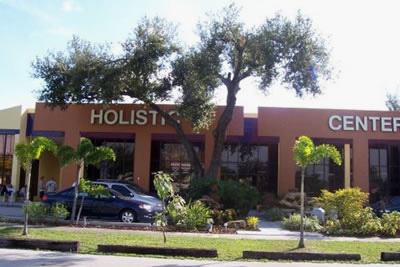 G&G Holistic Rehab
800-926-8043
Details